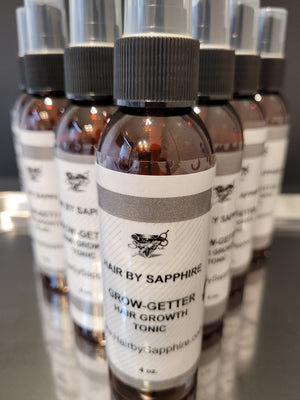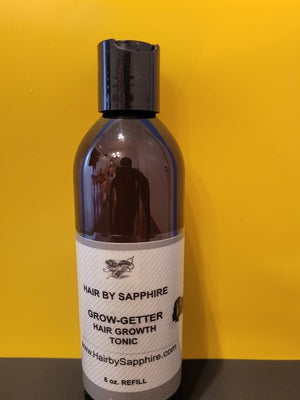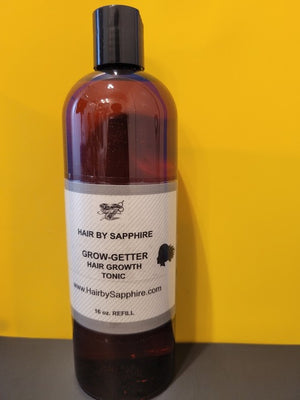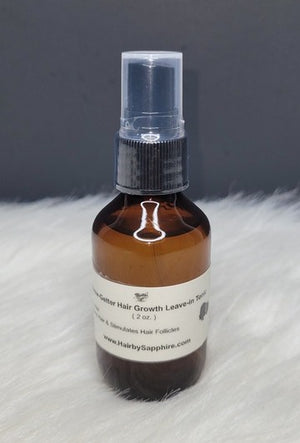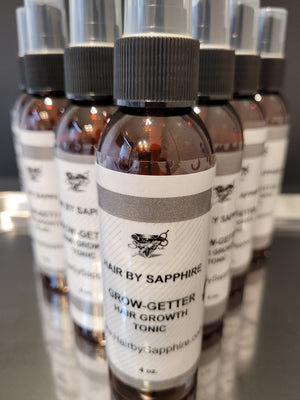 GROW-GETTER HAIR GROWTH, THICKENING, AND REPAIR LEAVE-IN CONDITIONING TONIC phthalate-free, paraben-free
FOR ALL HAIR TYPES AND TEXTURES. Now you can finally have the long, thick, strong, beautiful hair you've always dreamed of....naturally grown from your own scalp (with or without a relaxer!) with the GROW-GETTER Leave-in Strengthening, Thickening, Growth Tonic!!
What you'll Love:
* Stimulates hair follicles for hair growth
* Repairs, strengthens, and revitalizes damaged, weak, dry, brittle, limp hair
* Conditions hair, leaving it strong, healthy, thicker, fuller, and longer
* Defines your curls and waves
* Helps your hair to hold heat styles better.

* Should be used with the Hair Growth Oil Potion 
** Most start to see results within just 1-2 weeks with consistent use. For all hair types and textures. For Men and women.
**Can also be used as a setting lotion and can be used in wet hair as a protective filler just before applying a cellophane color or color rinse.
**TO BE FEATURED TAG US AT WITH YOUR HAIR GROWTH JOURNEY PROGRESS: @HairbySapphire1 on Instagram!!