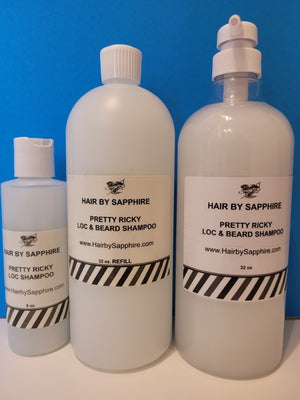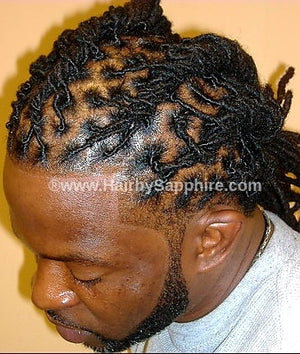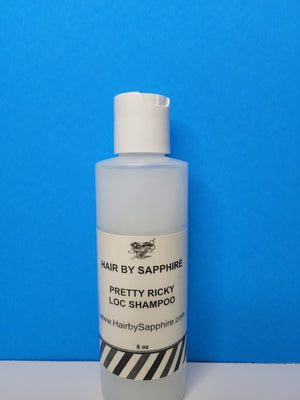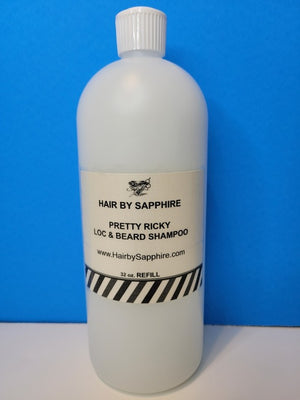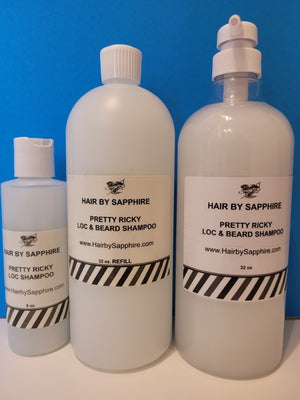 PRETTY RICKY LOC AND BEARD ANTI-FUNGAL DEEP CLEANSING SHAMPOO
FOR ALL HAIR TYPES AND TEXTURES. Say  goodbye to spoiled-smelling, mildew-smelling, moldy, dull, unattractive, unsanitary Dred locs, and dull beards with Pretty Ricky Loc and Beard Anti-fungal Deep-Cleansimg Shampoo by Sapphire!
This pore-cleansing shampoo kills fungus, removes heavy dirt and stubborn buildup leaving your locs, beard, and scalp smelling fresh, clean, sanitary, and delicious, with a nice healthy shine!
Yes, it can be used on unlocked hair.